Safeguard Your Place of Business

Safe Entry Systems by Adaptive Signage is the latest addition to our line of SmartSigns that are helping Americans get back to work safely and confidently during the COVID-19 pandemic. Safe Entry is a contactless check-in and registration protocol that allows any business to pre-screen visitors and to perform contact tracing so that employees and customers can safely enter and enjoy your business establishment.
Our automated COVID-19 check in system links to a user's mobile phone making it contactless, plus it is easy to use and affordable. Our check-in process includes:
Screen the people that enter your business, before they enter. This will help to minimize exposure.
Automated Liability Waiver:
Standardized liability terms and conditions will protect your business. We will securely store your records in case you ever need them.
Contact Tracing and Exposure Notifications:
Fill out our form if someone with COVID was in your business and we will automatically send an email to anyone who may have been exposed.
See how the Safe Entry Systems work:
Our Safe Entry check-in programs are designed to fit your organization and to simplify the steps needed to keep everyone safe.
Call 888-686-7446 or contact us by email to discuss how Safe Entry can work for your business. Or order your Safe Entry System online at www.salonentry.com
At Sempre Bella we are SO happy with this contactless check-in process! It makes our clients feel safe and secure walking into our salon! Once they are clear to enter, it makes it seem so much fun and safe for us to shout, "YOUR CLEAR TO ENTER!!!" This device has been a huge success for our guests at our salon, it's super easy & fast! It is especially important during these difficult times to be able to use technology to our advantage! Adaptive Signage has definitely exceeded our expectations during this pandemic & has been extremely helpful in maintaining a safe environment in our salon for both clients &our stylists!

Wow! We love it! Oh my god what a relief!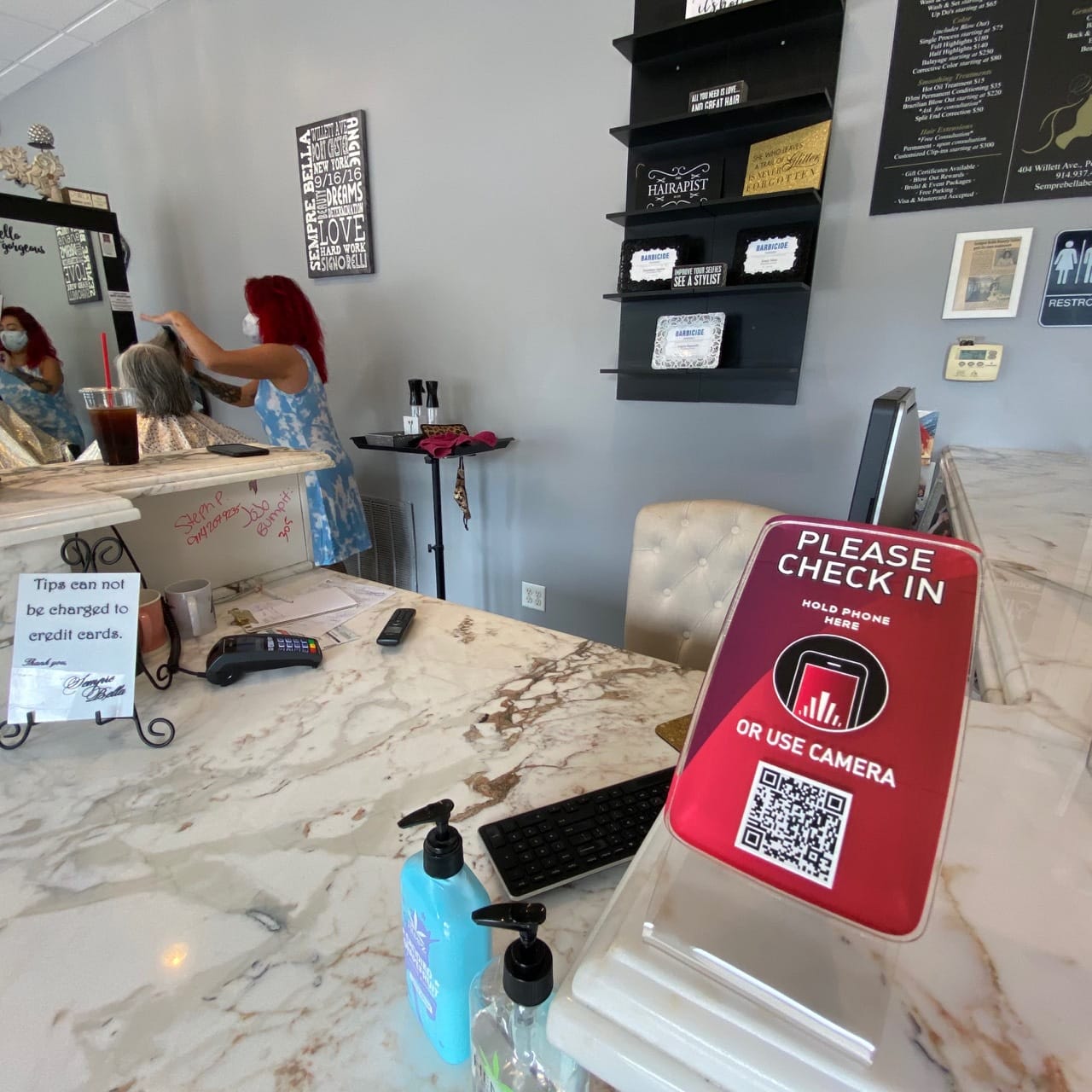 BROWSE OUR SIGN COLLECTIONS
Free Planning & Design with Sign Assist
We understand the challenges in ensuring you have met the proper requirements for your sign needs. That's why we offer a free design and planning service. Simply connect with one of our sign experts and we'll walk you through every step of the process. Click below for more details.